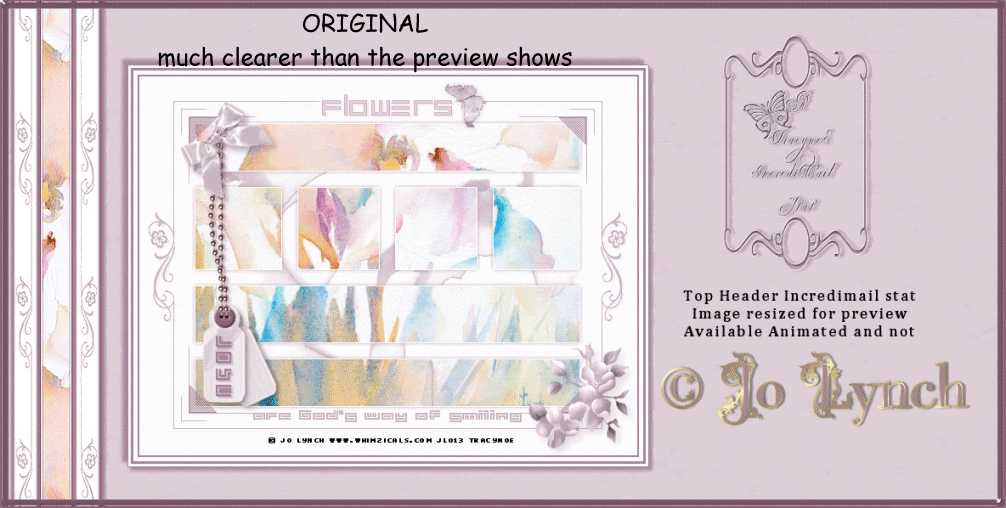 Well its still cold here, there was more snow overnight but today its all melting yeahhh they say the big freeze is now over so lets hope that we have seen the last of the snow for this year .
Well as some of you know I have been thinking spring the last couple of weeks or so worrying about the spring bulbs that we planted in our new garden, some are showing their heads and we are hoping they will survive this dreadful weather hey oh who knows only God.
Anyway with spring in mind I have another new stat for you, as normal I have animated one and left the other still as some folks actually prefer the still ones, this time its just a wee butterfly that is stretching her wings amongst the flowers hehe I love butterflies and Iris's on this stat we have both. 8-)
The artist is the awesome Jo Lynch I love her work she is with CILM and I have her UU license which means I get all her new tubs all be it later than the release date but that don't matter I still get them.
Ok 
download links
For the animated one go HERE
For the still one go HERE
Tags will follow shortly for my always list members
Hugs Tracy