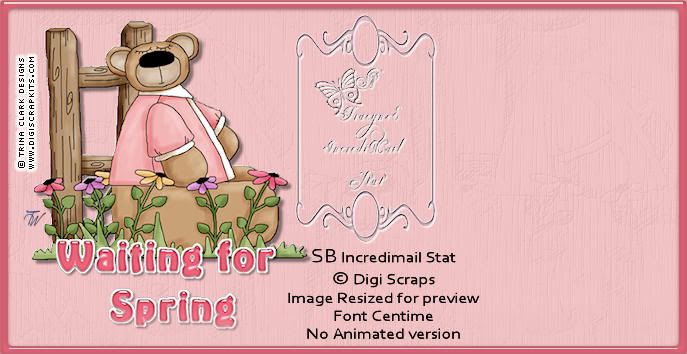 Yep I am sure waiting for spring the whole of the UK is covered in this white stuff and the weather men say there is more coming Brrrrr, the temps have been as low as -22 in some parts of the UK and thats as cold as the North Pole don't bare thinking about does it, here its been as low as -14 at night as I said Brrrrr lol Sooooooo yep thinking of spring and the better days to come.
Anyway wanted to make a cheerful stat to remind us that spring is only just around the corner really and here it is hope you like.
The previews don't really do the stats justice but hey oh they are much clearer than they appear here especially the animated ones.Please leave me some loving in my shoutbox its really lonely here lol.
Hugs Tracy ♥
Download HERE